First Impressions Rug Pad
Do You Need Rug Pad?
Rug pads can have many benefits for people with area rugs, but they aren't suitable for all rugs or in all situations. Many people don't know when or if they should get pads for their rugs. Watch our short video to learn more about rug pad.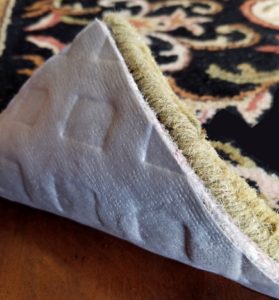 "Go Green" Synthetic Felt with Diamond Backing
Eco Supreme is a Green Label Certified Environmentally Safe Product
The Only "GO GREEN" felt pad on the market
Green Label Plus Certified
Washable
Sustainable Eco Friendly – 100% Recycled – 100% Recyclable
No Odors or Off gassing
Non-Toxic & Non-Allergenic
Will not stain, discolor or mar flooring
New Closed Cell Technology (CCT) provides a pet urine barrier. Keeps most spills & pet urine from soaking through to ruin your hardwood flooring.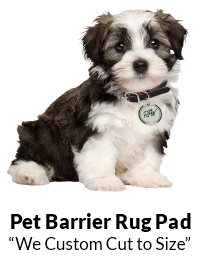 Recommended Usage
Plush & extra dense for comfortable underfoot feel at 40 oz/sq yd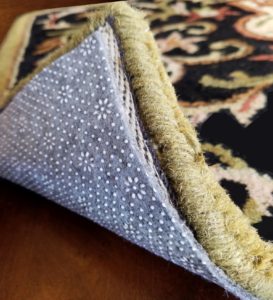 "Go Green" with Polyester Fiber Backing
New Eco Value is a Green Label Certified Environmentally Safe Product
The Only "GO GREEN" felt pad on the market
Green Label Plus Certified
Washable
Sustainable Eco Friendly – 100% Recycled – 100% Recyclable
No Odors or Off gassing
Non-Toxic & Non-Allergenic
Will not stain, discolor or mar flooring
Recommended Usage
This thinner profile is an excellent solution for small area rugs, over carpet or in entryways. Anywhere you don't want to add extra thickness 18 oz/sq yd