Since 1995, First Impressions has developed a reputation for superior quality workmanship, strong business integrity, and exceptional customer service. We always want to make a great first impression!
Business owners, Kurt & Kim Gilbertson, live and work in the community they serve. Active church members, they are involved in many local charitable programs and community outreach events.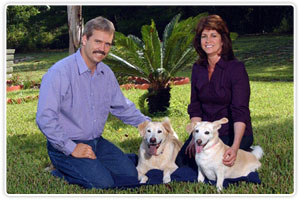 First Impressions Rug Care in Winter Garden, FL is just to the west of the Greater Orlando Area. We are easy to find, located a stone's throw off of the Florida Turnpike, State Road 429 (Western Beltway), and State Road 408 (Holland Expressway).
Earn a 10% Referral Fee good towards FREE CASH or FREE CLEANING
Outstanding Service Recognition
Angie's List – Super Service Award
​
Industry Certifications & Advanced Training
IICRC
Rug Cleaning Technician Course
Rug Secrets
Rug Cleaning Course
DH Seminars
Rug Cleaning Course
Centrum Force
Rug Summit & Skills Day